In this post I will list some detox juice recipes for cleansing the body that will help eliminate toxins from your body so you can start feeling better. One of the easiest and fastest ways to detox your body is through food such as the detox diet recipes I will post here.
Fresh fruit that is juiced are great to help eliminate toxins as they contain high amounts of nutrients,antioxidants and phyto nutrients. These vitamins and minerals will also help boost your immune system to help fight disease and give you lots of energy. These detox juice recipes will also help you to lose weight and can be taken anytime throughout the day.
For these detox juice recipes a juicer would be the best option rather than a blender.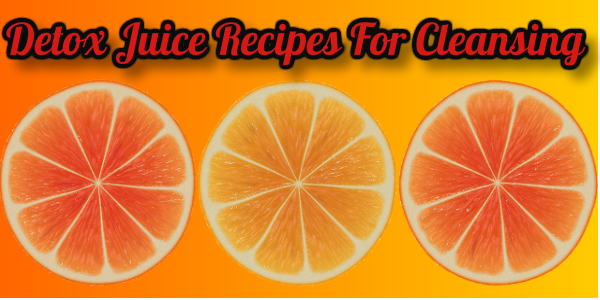 Best Detox Juice Recipes For Cleansing And Removing Toxins From The Body.

These detox  juice recipes can help cleanse your liver and remove unwanted toxins from your whole body.
Ginger Root Juice
1 apple with seeds removed
1 inch slice of ginger root
1 fresh lemon juiced
6 carrots
Apple Tropical Juice
3 apples
1/2 a lime
1/2 a pineapple
1/2 a passionfruit
For best results stir in the passionfruit pulp after the fruit is juiced rather than putting it in the juicer.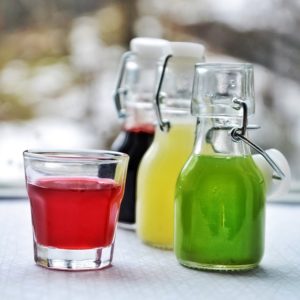 Vitamin C Juice
a handful of strawberries
3 oranges
1 guava
This juice contains the 3 highest sources of vitamin c and will also help boost your immune system to help prevent illness.
Pineapple Digest Aid
1/2 a pineapple
1 small hand full of fresh mint
1 slice of cabbage
1 inch of ginger root
This juice will help with digestion as pineapple contains bromelain.Cabbage helps sooth the lining in your stomach and ginger helps the digestive system.
Grapefruit Juice
2 grapefruits
1 lime
1 lemon
For best results try using the pink grapefruits which are sweeter.
Immune Boosting Juice
2 grapefruits
1 peach
A thick slice of melon
This juice will also help boost your immune system.
Need to find a good quality juicer? Here are a few to choose from that are easy to use and clean.
Breville JE98XL Juice Fountain

Breville BJE200XL Compact Juice

Breville 800JEXL Juice Fountain

Cuisinart CJE-1000 1000-Watt 5-Speed

&
Remember when you start drinking these detox juice recipes you may experience a die off reaction which only means your body is eliminating toxins.Some examples are headaches,flu like symptoms such as aches and pains.Just drink plenty of pure water throughout the day to help flush out these toxins.
It is best to find fruits and vegetables that are organic and free from chemicals and pesticides. By doing this, it will ensure that you are removing all toxic substances from the body and gaining better health and nutrition.
When detoxing the body, it is important to limit the amount of sugar and processed foods in your diet. This is important as you want to reduce the amount of toxins entering the body while your system is going through the cleansing process.
I hope these detox juice recipes for cleansing will help you in removing toxins that may be effecting your health so you will start feeling better sooner.